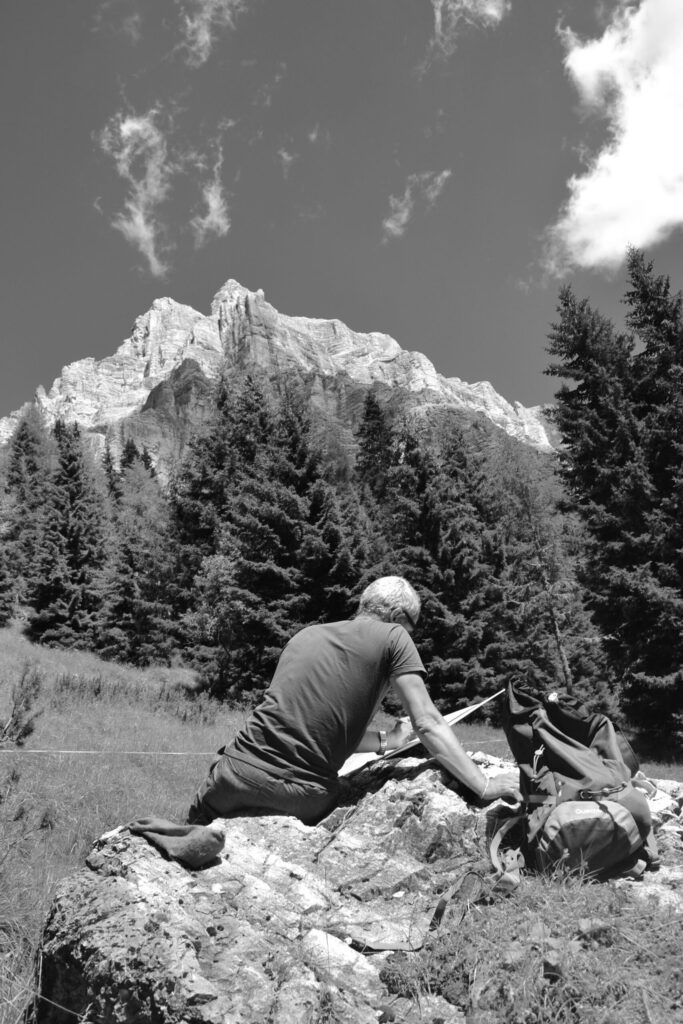 Vladek Cwalinski was born in Milan in 1969.
Graduated from artistic high school Sacro Cuore in Milan in 1988.
He took a degree in Contemporary art history at Catholic University of Milan in 1996 with a thesis on the Pictorial work of Rainer Fetting starting from the experience of the Berliners 'New Wilds'.
Art critic published Natura e colore nella pittura rinascimentale veneta (2001, Laterza), Il futurismo a Milano (2002, Laterza), Animali nell'arte (2004, Skira), Milano l'immagine della città (2007, Silvana) and the essays From punk to Live Aid: fixed stars in the utopia of a generation (2009, Silvana) and Iconography of the Celestial Jerusalem in the work of Sergi Barnils (2011, Zel Edizioni). Among the numerous exhibitions cured: Paolo Maggis (2004), Franz Jenull (2004, 2007), Maurizio Bottoni (2005), Tommaso Cascella (2006), Sergi Barnils (2007, 2008), Federico Romero Bayter (2009), Mario Branca (2010), Gianluca Corona – Nicola Nannini (2011), Roberto Giavarini (2011, 2013).
As art he took critic to the national commision who indicated the artists invited to the Regionals Pavillons connected to Italian Pavillon for the 54° International Exhibition of Art, Biennale di Venezia. What he had to say on the subject was written in the introdution Bulimia, anorexia and reality in Lo stato dell'arte – Regioni d'Italia (2012, Skira).
Since 2006 he has reinitiated his use of oil pastels.
In the same year, he began to devote himself into photography, and particulary to archologycal and early Christian photography in Greece, and, above all, in the Dodecanese islands and in the islands of the Northwestern Aegean Sea, then in Turkey, Cyprus and Malta.
In 2010 he began to draw and paint again.
Always passionate about mountains, he begins to draw, photograph and paint the Belluno dolomites incessantly, places he has frequented with his family since childhood. A selection of his paintings, depicting snow covered walls and rocky peaks, sunrises and sunsets, woods, waterfalls, wild animals surprised in their natural habitat, flows into his first personal exhibition in the summer of 2017 at the Sovilla Library in Cortina d'Ampezzo entitled Cortina e dintorni – Il giorno della marmotta (2017 Zel Edizioni, texts of Paola Artoni and Luca Trevisan).
In dicembre 2019 he in invited by Regole d'Ampezzo to ehxibit at the Paleontological Museum "Rinaldo Zardini" in Cortina d'Ampezzo with a project ROCCIANEVECIELO – ROCKSNOWSKY, designed for his place. The title of the ehxibition, with a distinctly winter cut, is due to the co-presence of the three elements in the works, created starting from excursions in the Belluno Dolomites: Agordino, Fiorentina and Zoldana valleys and expecially Cadore and Ampezzo basin. Thirty works of small, medium and large format, take glimpses, high altitude views and panoramas captured during the different seasons of the year and with different weather conditions, but always characterized by the presence of the rock, partly alive or totally covered with snow. These works presented in the unique context of Paleontological Museum "Rinaldo Zardini" testify to the geological and morphological evolution of this extraordinary territory, in constant comparison with the fossils of corals, , sponges, marine invertebrates and animals preserved in it, to emphasize through the combination the unique geology in the world of the Belluno Dolomites (ROCCIANEVECIELO – ROCKSNOWSKY – BLOCCO APPUNTI D'ALTA QUOTA, 2020, regole Cortina d'Ampezzo, texts of Flavio Lancedelli, Michele da Pozzo, Luca Trevisan).
Since 2012, he has been painting full time and, according to him, can't no longer do without it.
He lives and work mainly in Milan.
His works are represented at Libreria Sovilla in Cortina d'Ampezzo.